GENEALOGICAL LINKS
Useful Links
The following is a list useful links. If you wish to be added to this list, please send me an e-mail.
The History and Genealogy Room is located on the 3rd floor of the T.B. Scott Library. North Pines Genealogy Group also has a small library located in this room.
This site is connected to roots web, a national genealogical informative site. The webmaster for the Lincon County, Wisconsin site is Sharon Karow
Merrill Historical Society located at 3rd Street in the Bethlehem Lutheran Church has a vast genealogical collection
Information regarding Merrill, Lincoln County, Wisconsin
Wisconsin State Genealogical Society Madison, Wisconsin 1-608-663-0360
Lincoln County Register of Deeds 801 North Sales Street Suite 102 Merrill, Wisconsin 54452 1-715-539-1061
University of Wisconsin Stevens Point, Area Research Center houses genealogical information for Portage, Marathon, Lincoln, Adams. Juneau, Langlade, Waupaca, Waushara and Wood Counties. 1-715-346-2586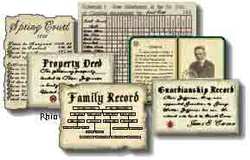 Search Engines
You know us as the Internet's original search engine.
One of the most visited hubs on the Internet, reaching one out of every two Web users.
With over half a million sites, divided into more than 25,000 categories, Yahoo! is both browseable and searchable.
An interesting site about Bundy, Lincoln County, Wisc. put together by Gloria Rahlf and